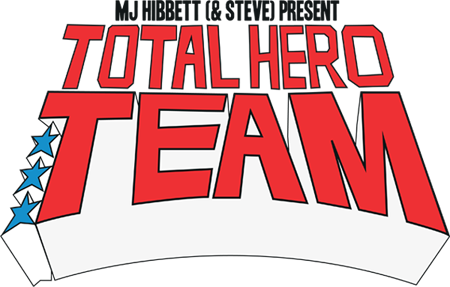 'Anyone who likes MJ Hibbett will have a much nicer life' – Robin Ince
'Amazing! Like two drunken dads picking up a guitar at a party!' – Radio One
'MJ Hibbett – Top Of The Pops!' – Eddie Argos
Total Hero Team is a two-man superhero serial/rock opera/tower of thrillpower starring MJ Hibbett (and Steve).
You can now watch it as an
Uncanny Webseries
, download and listen to it as an
Amazing Podcast
, or buy it as an
Incredible Album
, available as a pay-what-you-like download. We've also got
All-New T-Shirts
and
Astounding Badges
you can buy!