Blog
Gigs
Facts
Music
Shop
Links
On the way home from work on Tuesday I bumped into one of my neighbours, who said "There's a package for you at my house." I KNEW what it was, so HURRIED round to chez him and picked up a big box of... BADGES!
BADGES!!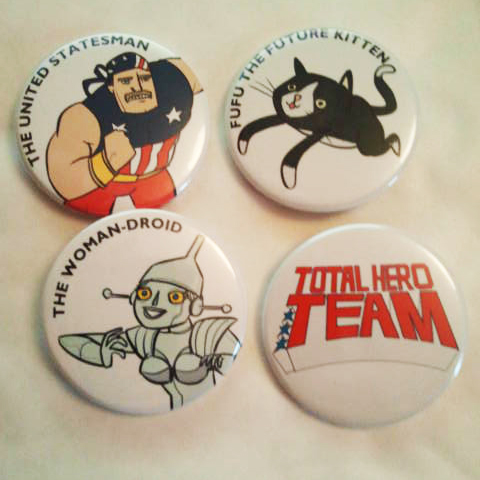 These are, as you may have noticed,
Total Hero Team
badges, and we'll be giving them out after all future shows, starting with Leicester tomorrow, so if you'd like one, do come along!
posted 7/2/2013 by MJ Hibbett
Comments:
---