Blog
Gigs
Facts
Music
Shop
Links
EP/Singles: I Don't Have To Worry About That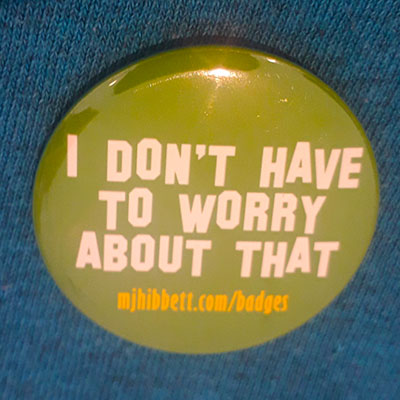 An EP which is also a badge!
Each badge comes with a download code sticker on the back. To get your music, go to
https://bandcamp.com/yum
and enter the code there. Peasy!
This item is available to buy direct from us for £5.00, with postage and packing free anywhere in the world.
You can get it online here:
Bandcamp
iTunes
Spotify
Amazon
Available in two versions - the streaming version comes with b-side 'Cheer Up Love', but the version on the BADGE and Bandcamp comes with a pair of additional cover versions!
Tracks:
I Don't Have To Worry About That
Cheer Up Love
House Of Fun (Badge/Bandcamp versions only)
Songs About You (Badge/Bandcamp versions only)


An Artists Against Success Presentation