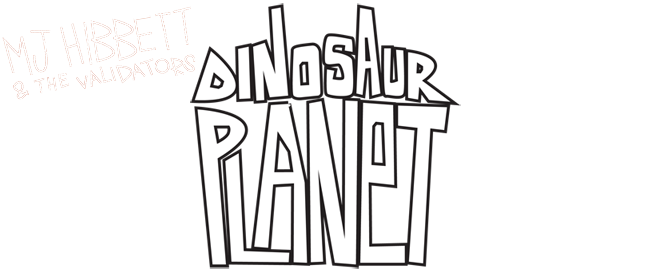 'Dinosaur Planet' is a science fiction concept album by
MJ Hibbett & The Validators
. It's available to buy through all
online stores
,
download sites
or
direct from the band
.
A new live version of the show is available for amateur groups to perform for free in 2013. To find out more visit the dedicated
Dinosaur Planet for schools
mini-site.
If you'd like to do hear the album in advance you can download or stream it from
our bandcamp page
, and you can read
the reviews
too. You can also get our four
download singles
for free, and see videos for 'Don't, Darren, Don't', 'The Battle Of Peterborough', 'Theme From Dinosaur Planet', 'A Little Bit' and 'Literature Search' on our
Videos Page
.